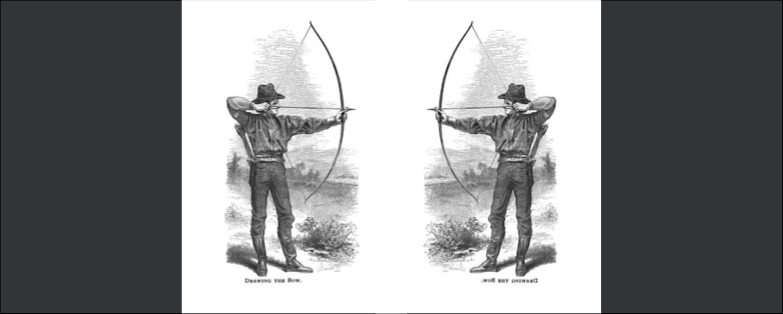 Play a slow scale, watching the small part of the string between the bridge and the bow hair.
Each time you draw the bow, you will see the string push to the left (for up bow) or the right (for down bow).
Do your best to maintain this angle in the string as you play, like an archer in perpetual preparation to shoot an arrow. The string will take care of the rest.
The string is the bow; the sound is the arrow.